Educational Loan
Achieve higher education with flexible repayment periods, affordable interest rates and attractive loan ceiling up to Rs 7 million.
Know more about:
Click for Loan Table
Loan Amount
A couple (husband and wife) may apply jointly for an educational loan of Rs7m.
Repayment
Repayment periods up to 20 (240 months) years depending on the applicant's age.
New Loan Application
Security
Securities to be offered by the borrower:
A fixed charge on the property of the borrower; OR
A bank guarantee; OR
Loanees have the option to provide up to 6 guarantors subject to the following:.
| | |
| --- | --- |
| Amount | No of Guarantors |
| Up to Rs 1.0 m | 1 |
| > Rs 1.0m ≤ Rs 2.0m | 2 |
| > Rs 2.0m ≤ Rs 3.0m | 3 |
| > Rs 3.0m | 4 |
Rate of Interest
Interest is calculated daily based on the outstanding capital and is tagged to the Mutual Aid Base Rate (MBR). The interest rate will be automatically adjusted in case of any percentage change in the said MBR. Consequently, the loan maturity date may be increased or reduced to take into account fluctuations in interest rate during the loan period. However, the monthly loan instalment will remain the same.

| | | |
| --- | --- | --- |
| SN | AMOUNT | INTEREST - % P.A |
| 1 | Up to Rs 1m | 7.00 |
| 2 | > Rs 1m up to Rs3m | 7.35 |
| 3 | > Rs 3m up to Rs4m | 6.35 |

If after loan disbursement, loanee joins the private sector and cannot refund the outstanding loan balance immediately, standing order payment may be accepted and interest rate will be readjusted at Personal Loan rate on the outstanding balance.
Charges / Fees
Applicants will be required to pay a one off processing fee of 1 % on the loan amount and a Mutual Solidarity Contribution (MSC) of 4.50 % - 5.50 % to write off the loan in case of death. The effective date of the MSC is when the loan has been disbursed. Applicants will be charged Rs50 as Bank of Mauritius (MCIB) fee. The MSC to be applied depends on age as follows:

| | | |
| --- | --- | --- |
| SN. | AGE | MSC RATE - % |
| 1 | ≤ 45 | 4.50 |
| 2 | > 45 ≤ 50 | 5.00 |
| 3 | > 50 | 5.50 |
Documents Required
The following documents should be submitted:
Original and photocopy of your National Identity Card (NIC) (NIC with initials, that is without full name should be supported by Birth Certificate.
Original & Photocopies of Birth Certificates of applicant and guarantors (KYC record). Online Birth Certificate is acceptable.
Original and photocopy of your latest payslip / pension slip.
Originals and photocopies of recent payslips and NIC of your guarantors.
Original and photocopy of bank document showing bank account number and name of applicant.
Certificate from your department stating that you are not under report, not on leave without pay and not involved in a police case (valid for 1 month).
Original and photocopy of birth certificate of ward / marriage certificate in case of the spouse.
Proof of study: Particulars of the Course, original letter of enrolment of student and quotation /invoice/cost estimate emanating from the institution (Mandatory).
Original and photocopy of bank statement showing name and address / Utility Bill (CEB or CWA or Mauritius Telecom) - not more than 3 months of applicant and guarantor/s (If utility bill is not in name of applicant/guarantor/s, a written confirmation and copy of NIC should be secured from the utility bill account holder) or any other document showing relation.
Completed Emailing of Statement of Accounts and the Borrowers Declaration Forms.
Loan Deduction Authority Form (LDAF) by loanee/guarantor.
Loan offset form / letter of undertaking.
Bank Guarantee (where applicable).
Fixed Charge document (where applicable).
Sole Guarantor Form (where applicable).
Loan applications from existing members having low disposable net pay to be processed subject to an undertaking in the loanee's own handwriting being provided to the effect that he/she has sufficient financial means to repay the loan.
For Pensioner: An undertaking in own handwriting to be provided by the applicant regarding disclosure of other income and repayment capacity.
Loan application to cover full duration of the course and disbursement to be in stages (on a yearly basis) instead of yearly loan application with full set of KYC documents
Main Conditions
Only one educational loan will be disbursed per course.
For loan eligibility of overseas courses:

loan application to cover financing of learning foreign language; and
loan amount to be grossed up by at least 10 % as presently, there are 4.75% deductions from the eligible amount (MSC of 4% & processing fee 0.75%) and to also cater for contingencies of 5%(foreign exchange fluctuations over life of course and increase in expenses like course fees, air tickets, books, etc.).

Each loan will be disbursed in a lump sum up to a maximum of Rs4m depending upon the undermentioned criteria:

LOCAL INSTITUTIONS – Full tuition fees + 25 % as ancillary expenses.
ABROAD – twice full tuition fees up to a maximum of Rs4m.
Disbursement will be effected in stages (i.e financing yearly cost instead of total cost over the duration of course).

The loan repayment period may not exceed the retirement age of a guarantor, unless the latter's future pension is sufficient to repay the loan in case of default payment.

Guarantors can stand as surety for a total liability limit (loan balance) of Rs3m for monthly salary less than Rs50,000 and Rs4m for those earning above Rs50,000 monthly. Guarantors shall not be more than 5 years older than loanees.

Whenever a spouse stands as guarantor for a loan, a second guarantor must be provided as additional security and the latter's net pay must cover the full loan instalment.

Husband and wife cannot stand as guarantors for a client.
In case the applicant bears the same surname as any of the guarantors or in case both guarantors bear the same surname, their relationship must be disclosed on the loan application form.
For other conditions, please refer to the Loan Information Sheet.
Factsheet for Guarantors
Click to download forms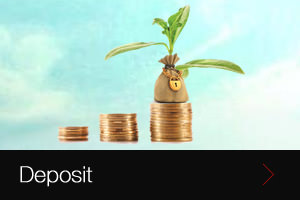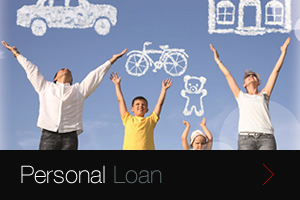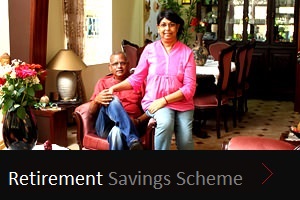 What's new


Notices for Stakeholders.

Check our page for available vacancies and join our team...