Mutual Aid Fixed Deposit
We offer the most competitive interest rates as illustrated below:
RATE OF INTEREST
EFFECTIVE DATE – June 06, 2022
RATE OF INTEREST (FLOATING) – PUBLIC

PENSIONER (Note 5)

Period

(months)

Monthly

(% p.a)

Quarterly

(% p.a)

Half Yearly

(% p.a)

Yearly

(% p.a)

Maturity

(% p.a)

Monthly

(% p.a)

12

0.60

0.65

0.75

N/A

1.00

0.85

24

1.25

1.30

1.35

1.55

1.80

1.50

36

1.75

1.80

1.90

2.10

2.35

2.00

48

2.20

2.30

2.40

2.60

2.85

2.45

60

2.40

2.50

2.60

2.85

3.10

2.65

72

2.55

2.65

2.75

3.00

3.25

2.80

84

2.70

2.80

2.90

3.15

3.40

2.95

96

2.85

2.95

3.10

3.35

3.60

3.10

108

2.90

3.00

3.15

3.40

3.65

3.15

120

2.95

3.05

3.20

3.45

3.70

3.20
The above rates must not be construed in any case as a commitment from our part and may change according to prevailing market conditions.
The above rates will also be used to make any adjustment in interest in case of encashment of a deposit before maturity.
Above rates are applicable to individuals. For Corporate Fixed Deposits (FD), the Association must be contacted by email on m.c.s.mutualaid@intnet.mu. Individual FD from non-Mauritian citizens are not acceptable. Corporate FD from non-residents are not acceptable.
Current Key Repo Rate is 2.25 % p.a.
Rate for pensioners - aged 60 and above, except disable persons. Higher rate applicable on monthly interest frequency only
For fixed deposits of Rs300,000 and below, interest will be paid yearly or at maturity only.:

Minimum amount of fixed deposit - Rs10,000 - Members
Minimum amount of fixed deposit - Rs50,000 - Non-members

In the absence of fixed deposit renewal reply,the fixed deposit will not be renewed automatically. The proceed of the matured fixed deposit will be transferred in an account and if unclaimed for seven years, the total amount inclusive of interest earned at savings rate will be transferred to the Bank of Mauritius as abandoned fund.
For any other information on deposits please phone on:

213-0300 (for queries on existing fixed deposits) or
212-4000 (for conditions and benefits of fixed deposits) or email on deposit@mcsmutualaid.mu
FAQ
How safe is the Mutual Aid as an institution?

The Association is in existence since November 07, 1893, i.e has been offering a relentless service over more than 100 years and has a solid financial background.

Why the interests have been decreasing?

It depends on the market situation, local and international factors affect the interest rate. Our deposits are at floating rate (individuals), therefore customers can benefit in times of rising interest rates.

Why source of fund is compulsory?

This a requirement of the Bank Of Mauritius to help us to combat money laundering and other related illegal activities.

How much is the penalty at refund before maturity?

One month interest will be charged as penalty if 30 days notice is not given.

Why there is no internet banking facilities?

This is a project we are working on.

Are deposits guaranteed?

No deposit is guaranteed in Mauritius.

Does the Association has a deposit taking license?
Can deposits be encashed prior to maturity date?

Yes, subject to rules of the Association.

Can deposits at the Association be pledged with other institutions?
Are the interest rates higher at the Association?
WE TAKE CARE OF YOUR INVESTMENT
The Mutual Aid, which has been in existence since 1893, guarantees your deposit.
We are your best financial partner.
We have a deposit taking license from the Bank of Mauritius and ensure full confidentiality. We accept deposits from our members and the general public
Our conditions are as follows:
The minimum deposit is Rs 10,000.
Proof of source of fund to be submitted.
The maximum period is 120 Months and interest is payable monthly, quarterly, half yearly ,yearly or maturity at option of the depositor.
Interest will be credited to the bank account of the depositor only.
Refund before maturity is subject to conditions.
In case of encashment of deposit prior to maturity date, an adjustment of interest will be applicable.
Payment up to Rs 125,000 can be effected at our cash office However proof of source of fund must be submitted.
If one month notice is given, penalty will be waived.
Payment details are shown below:
Office cheque drawn in the name of : M. C. S. Mutual Aid Association Ltd.
Bank transfer to Account Number 610 301 0000 2233 at State Bank of Mauritius Ltd.
or
account Number 010 704 647 at Mauritius Commercial Bank Ltd.
Note:

Personal cheques are not accepted.
For payment by Cash / Office cheques after closure of Cash Office (13.30 hrs), the deposits will be effective on the next working day.
Click to download forms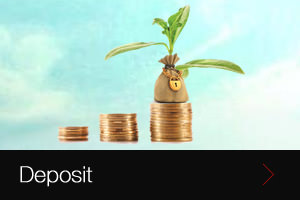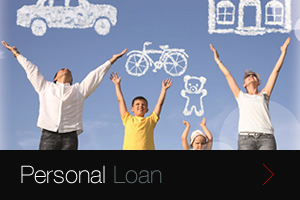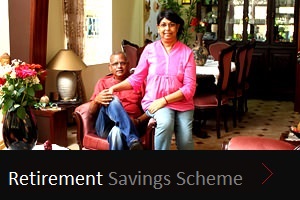 What's new


Notices for Stakeholders.

Check our page for available vacancies and join our team...